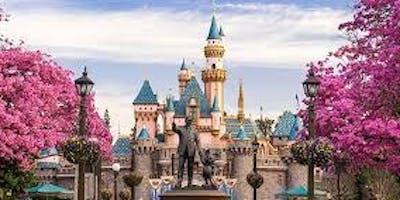 Does your child love Disney and want to learn all about how Disneland came about? Did you know the property Disneyland is on was once Orange Groves? What a Vision Walt had. Whether you head to the Abraham Lincoln Memorial or enjoying a parade there is learning involved. So what are you waiting for? Are you in? Follow the steps below remember learning is fun. This is not the day you have to go. Tickets will expire 13 days from first use. 
Step 1 ~ Make sure outing is still open to register
Step 2~ Go into inspiration staion or your schools ordering system and place an order. We are an approved vendor. Learn Grow Sparkle Prosper. This would be a product.
Step 3~ Submit order and please send a screen shot to [email protected]
Step 4~ Process takes about 4-6 weeks. You will receive a certificate. 
Step ~ Get your tickets and explore where dreams come true!
First ticket must be used 13 days from first used or tickets expire January 13, 2020 whichever occurs first