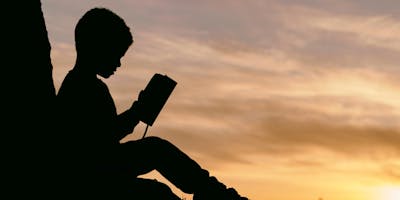 WHO:  Parents, students, educators and others invested in advocacy to ensure that public education in Maryland provides an early warning system of universal screening and effective, evidence based instruction that meets the needs of students who struggle with reading, including students with dyslexia.
Tentative Schedule:
8:00                 Community Partner Open House ~ Registration ~ Continental Breakfast
8:30                 Keynote: Advocacy 101, Ready to Read Act of 2019, About Decoding Dyslexia Maryland
9:30                 Welcoming Remarks: Delegate Eric Luedtke, Chair, House Education Subcommittee
10:00               Break Out Sessions
Unpacking the Ready to Read Act, Q&A
Honing Your Story, Elevator Speech
Advocacy 101
Student-Focused Advocacy Development
11:00               Pre-Scheduled Legislator Meetings ~ all day as scheduled by each attendee
11:30               Lunch ~ Open House: Community Partner Exhibits
2-4pm             Dessert and Coffee Bar (All staff, legislators, and friends invited)
Ongoing: Prescheduled meetings with legislators and Dyslexia Ambassadors will be circulating to answer questions and help attendees determine what to do when they go back to their school districts. 

Scheduling Legislative Meetings
Your legislators want to hear from you.  There are 60 new Delegates and many new Senators. Each attendee will schedule their own meetings.  Please schedule your appointments as soon as possible using the links below to locate your legislator (once the General Assembly website is updated).  Scheduling an appointment with staff is also an excellent option if the elected official is unavailable.
Part of the program includes instruction on how to talk to your legislators along with an easy-to-follow one-page leave behind that hits all the talking points on the screening legislation.  Most importantly though, you are there to tell your personal story in 1-2 minutes about your experience with dyslexia in the public school.  Your personal story will illustrate the problem and the Fact Sheets will guide you through discussion on the screening bill.  
How to Schedule Meetings

Find Your Legislator: Reach out to your Delegates and Senators TODAY to schedule meeting on January 30th.  The formal program is from 8am-11 so you can schedule your appointment anytime between 11:15-4:00pm.  
WHO IS MY LEGISLATOR? -- Click upper right-hand corner box after clicking this link to find your legislator (this site should be updated soon).
What to Say:  Sample letters and phone scripts
INVITE your Delegate and Senator to attend the Dessert and Coffee Open House from 2-4 pm.  A link to a printable invite will be available in the "Sample Letters" packet linked in #2.
Coming soon: Meeting Feedback SURVEY:  Once you've scheduled your meetings, please click here to let DDMD know with whom you will meet and to request someone from DDMD attend your meeting/s with you!  It's a simple survey to help us help you and to track our legislative outreach.  Thank you!
Reminders

Wear RED:  Red symbolizes turning the negative impacts of red ink on spelling and writing assignments into the positive energy of advocacy.  

Make an appointment with your legisislators before January 30.  Often a legislator can schedule an appointment at the last minute so please don't be afraid to call or email your request at any time.
Photos, Tweets & Posts: next to their nameplate and post on Twitter, Instagram and/or Facebook -- use #DDMD #Dyslexia2019 #SoallCanRead #EarlyIdMD.
Tweet @dyslexiasomd to reach Decoding Dyslexia Maryland.
Write your story and bring it with you: Examples
Plan out your parking (scroll down for more information)

Parking & Security
Public Buildings Map and Parking Options -- If you park at the Navy-Marine Corps Stadium to take the shuttle, the cost is $4 round trip and $5 to access the parking lot at the stadium. The shuttle requires exact change in cash.  Leave at least 30 minutes to park, catch the trolley and ride to Lowe House Office Building.  There are also a number of parking garages within walking distance to the Lowe House Office Building and Gott's Parking Garage is the closest on Taylor Avenue.  All attendees must pass through building security and should allow about 10 minutes (or more) depending on the line to get in the building.  Please have a photo identification ready.  The entrance to Lowe House Office Building is on the side of the building on Bladen Street, middle door and there is no parking on Bladen Street.  MAP
Security

Resources
For Fact Sheets on dyslexia and other topics, please visit our website at www.DecodingDyslexiaMD.org/factsheets

If You Cannot Attend
Please email DD-MD and we will deliver an information packet to your legislator.  Be sure to include your mailing address, name and email so we can leave the contact information behind as well. It is customary to "drop-by" and leave information for elected officials.  [email protected]
Community Partners, 2019