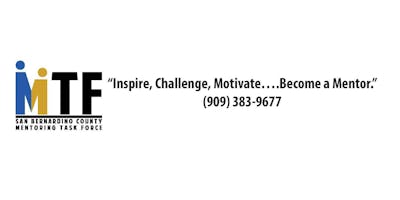 San Bernardino County Mentoring Task Force 
Mentoring Training Series: Critical Mentoring Training
Critical Mentoring has called upon youth development professionals to engage marginalized youth with skills in cultural competency and relevancy. This means understanding that young people exist in the same racist, classist, sexist, and LGBTQ-phobic world that adults do and that as mentors, we must walk along the side of young people in order to navigate the toxicity we all face.  
This training is provided by the Youth Mentoring Action Network (YMAN) and is informed by Dr. Torie Weiston-Serdan's Critical Mentoring: A Practical Guide (2017). Cade Maldonado, the Director of Outreach for YMAN will be leading this training. 
Wednesday, May 8
San Bernardino County Children's Network
825 E. Hospitality Ln. Conf. Rm. B/C
San Bernardino
1:30- 4p.m.
Register now for San Bernardino:
https://criticalmentoringsb.eventbrite.com
or
Tuesday, May 21
Desert Mountain Children's Center
17800 Highway 18
Apple Valley
9 - 11:30 a.m.
Register now for Apple Valley:
https://criticalmentoringav.eventbrite.com
Registration is open to the public. Class sizes are limited. Refreshments will be provided. For more information, contact Doreen Ivery, Mentoring Resource Specialist at (909) 383-9677 or [email protected] .
Services provided in collaboration with the San Bernardino County Department of Behavioral Health and funded by the Mental Health Services Act (Proposition 63).