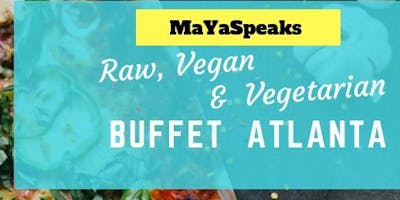 WELCOME all to this unique plant-based Buffet, from the curious...beginner...newbie...to the veteran.  During our meal we have a platform program for you to enjoy.
AT CHECK-IN you will need your ticket.  Please PRINT or SCREENSHOT your ticket 
THOSE BRINGING A DISH
Be sure to properly label your dish as Raw, Vegan or Vegetarian
Every dish MUST have a COMPLETE ingredients list, and your NAME / Business Name on it
Upon arrival, someone will receive it and place it on the buffet table.
Prepare enough for 15-20 servings
If your dish requires heat, try to heat it at home and bring it in a warmer.
THERE IS NO KITCHEN OR OVEN, REFRIDGERATION OR SPACE FOR FOOD PREPARATION ON LOCATION.
Have your name on the dish and carrying case.  Remember to claim your containers after the Buffet.
THE MOVIE / documentary "PlantPure Nation" will follow the Buffet.  It is 1 hr and 39 minutes.
THE AFTER PARTY begins at 9pm, for adults only.  It is a fundraiser for Veterans.
Parking provided.
Ages 17 and younger are FREE.