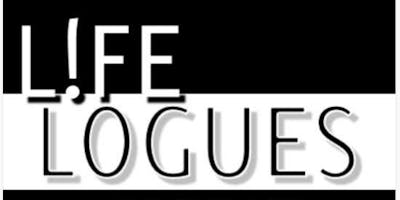 L!fe Logues is centered around real life events transformed into poetic format thru Spoken Word & Song. L!fe Logues was created by Sa Jules in 2016 with a vision to tell real life stores in a colorful way. This year Sa Jules is adding something different and it will surly make your jaw drop.
Doors open at 7pm

Show starts promptly at 7:30pm
Tickets:

$10/Adv

$20/Door
Featuring.......
Sa Jules
Fertilized from the rich soil of Wisconsin and transplanted to savory fields of Georgia Sa Jules has been writing and assassinating the mic as a spoken word artist since the age of eleven. She spits pure uncensored truth with no chasers. She has won several poetry competitions and intends to provide a platform for other artists that want to showcase their talents on her monthly showcase entitled Dope Spit & Open Mic and her annual showcase entitled L!fe Logues. Blessed to add the title of Featured Highlights Poet of the Year to her resume and list of accomplishments. Sa Jules has also been acting in the theater since the age of eleven as well and have been in a number of stage plays and web series over the years. Recently Sa Jules has added radio personality to her resume hosting her own show entitled Dem Say What. In addition, Sa Jules offers coaching and mentorship to artists who need a little guidance and assistance with keeping their audiences engaged.
LUV
Kendra Clay always had a passion for singing, but it wasn't until she felt the burning desire to impact the world with the gift of her voice that she came up with the stage name LUV. LUV is a neo-soul/R&B artist and songwriter from the Augusta, GA area.

​

LUV has been featured on two soundtracks: "Your Love" (which was co-written and produced by national gospel artist Claude Deuce) for the 2009 Victory Productions' theatre production Surrender and "Ticking Time" for the 2011 Victory Productions' theatre production Turn Around High School. LUV has also had the privilege to sing at different venues and churches in the Augusta area.

​

LUV completed and released her self-titled demo album in February 2011 and has completed music videos for her songs "Your Love" and "He Is" (which features gospel rapper Quamid). Both videos can be seen on YouTube. LUV also released a mixtape, No Games, I Win, in the summer of 2012.

​

LUV recently released two EP's titled "Reverse" and "....there was this guy" which features Changing Faces. She is currently working on her latest EP Reverse 2.
Gorganus
I go by the name of Gorganus. Music motivates and brings people together. It is something that lived with me moving from St. Kitts to New York and now to Augusta. I stay true to the original roots of Hip Hop by incorporating the 5 elements into my work. What I do is real Hip Hop. To me this includes lyrical skills, wordplay content and storytelling. You can google Gorganus I am 5 of the first 6 hits. Facebook, twitter, instagram are all able to be located by Gorganus. Don't let the real hip hop experience pass you by.
DeeJay Doc Bangerz
Augusta, GA native Doc Bangerz is rapidly becoming one of the hottest deejays in the CSRA. He is the house deejay at Deuces Bar and Lounge(Aiken, SC) and is a popular guest deejay at your favorite spots in Downtown Augusta such as Bar 1102, Soultry Sounds, and Flame Bar and Grill. In addition to keeping any nightclub "turnt," he also sets the tone at birthday parties, college events, and weddings no matter the age or music genre.