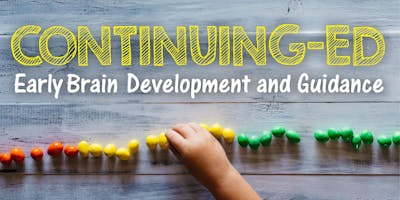 Mom's Best Friend invites you to join us for a free continuing education class open to all nannies and sitters in the Austin area!
Please join us for our continuing education event on Saturday, January 26th from 10:00am-12:00pm at Bravo Theater in South Austin. Educator and parent Nicole Perez will present the course: Early Brain Development and Guidance. This is an amazing opportunity for learning, connecting and growing as a professional nanny or sitter. We look forward to seeing you!
Event Details:
Date: Saturday, January 26th, 2019 from 10:00am - 12:00pm
Location: Bravo Theater, 4544 S Lamar Blvd #300, Austin, TX 78745
Sponsors: Mom's Best Friend and College Sitters
What to Expect: 
Speaker: Fun-Spirited, Professional
Environment: Laid back and casual
Training: Open group discussions, interactive, and break-out activities
You'll receive:

Certificate of Completion (great for resumes!)

Refreshments

Door Prizes

About the Class:
Early Childhood Brain Development and Guidance
This early child development training will focus on the importance of creating a solid connection/bond with the children you care for to effectively guide them through behaviors. 
Objectives:

A quick snapshot of brain structure and brain development in young children.

Understanding the importance of creating a solid connection with the children you care for.

How to guide behavior.

Nicole Perez
Nicole is a wife, mother, and teacher! She is an early childhood development professional with over 20 years of coaching and teaching experience. Nicole has always had a passion for teaching children and connecting with parents. In 1995, she became a Certified Parent Educator through Texas Association of School Boards and helped facilitate parenting classes all over Texas. In the summer of 2005, Nicole opened her first child care program, Kids n' Company Child Care. Two years later, she opened her second school, Pint-Size Playhouse - Licensed Home Preschool. She earned a Child Development Associate Credential through Austin Community College and is a qualified Texas Child Care Director. Nicole meets or exceeds the mandatory child development and professional development continuing education hours every year, by attending workshops, conferences, online courses, and local training.