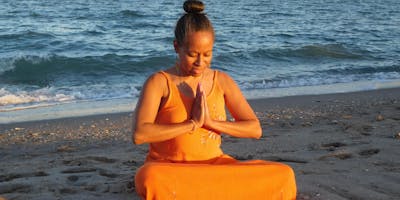 The "Unfolding Your Life Vision" Vision Board Creation Party 2019
is a time to invest in yourself to develop your vision for the upcoming year with the one and only portable vision board as developed by Jennifer Lee of Artizen Coaching. Why limit where you have your vision board when you can take it anywhere with you. No matter where I am I can pull out my portable vision board and be inspire, motivated and encouraged. My favorite is at lunch time while I spend time in meditation and visualization I review my portable vision board. The impact at that moment is priceless! Come experience and create one for yourself.
WHEN
You can choose between two days either Sunday, January 6th from 3-5pm or Sunday, January 20th 3-5pm. It is imporant to arrive at 3pm as much as possible due to how I will be walking through the vison board process. 
WHERE
I am partnering with Silver Dollar Winery in Bedford, TX in the Mid-Cities area at 1937 Bedford Road (easily accessible to Hwy 183) with free close parking. 
You can choose between two levels of participation. 
VIP ATTENDEES ADMISSION is at $25.00 and it includes all materials for creating your "Unfolding Your Life Vision" portable vision board, admission to the creation party and includes a life coaching session with Master Life Coach Miste (can be done in person or virtually scheduled to your convenience) by calling (682) 521-5908
GENERAL ADMISSION is t $10.00 and it includes everything you need to create your "Unfolding Your Life Vision" portable vision board and admission into the creation party.
SWAG BAG INCLUSION is at $10.00 and it allows business owners, authors to input one item like business cards, samples, etc into the swag bags that will be give awy at each session. Call (682) 521-5908 ot arrange pickup of your item.
SPECIAL ANNOUNCEMENT
There will be a special announcment about a special program and those in attendance will only pay $5.00 if they are interested. No payment will be due until a later date. 
GIVEAWAY
I will be giving away a couple of copies of book I have collaborated and written in as special giveaways to a couple of lucky winners in each session.
TESTIMONIALS
"I still have my dream board! We had such a great time. You told me something that night that stuck with me. It helped me to really get ready to push my classes. You told me this was my year to GO and I have'nt stopped yet." Ronda 
"Miste, 'The Peace, Calm and Tranquility Coach' is absolutely amazing. The lady is a natural and she is the best."
NOTES
You can order from the menu if you would like or sample the wines at your own costs. http://www.silverdollarwinery.com/
Children can attend but please be advised that it is an winery. (Children over 10 years old require an admission)
Photography and videography of this event will be going on if you do not want to appear in any promotional items please let us know.
SPECIAL NOTE FROM MISTE
It is my desire to let you know that you are seen, valued, uinque and I see you boo and I got you. I want you to live and fufill YOUR mission and assignment and it is my mission to assist you to see this without a shadow of a doubt.