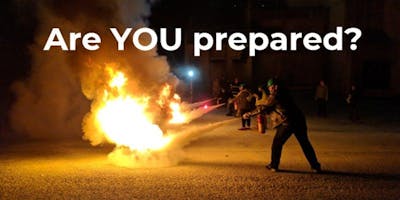 The Community Emergency Response Team (CERT) is a federal program that educates people about disaster preparedness and basic response skills. The Basic Training is usually an 8-week, 24 hour class that you would register for with your local jurisdiction's Office of Emergency Management (OEM).
Want to learn CERT skills but can't spare 8-weeks? Our 3-hour CERT Lite program might be just right for you!
This educational program is a station-style training that educates Bellevue residents in critical lifesaving skills which we, as emergency response personnel, need you to know. Instruction includes personal preparedness, light disaster medical, fire safety, and light search and rescue.
Participants as young as 11 may attend; however, they must be accompanied by a registered parent or guardian for the duration of the training.
The program will circulate throughout Bellevue providing skills training to a different neighborhood each month - this CERT Lite opportunity is perfect for Bellevue residents living in the Eastgate and Factoria neighborhoods. If you have any questions send us an email at [email protected] or call us at 425-452-6807!