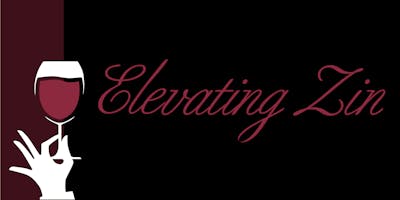 EVENT DATE______
Wednesday / May 15, 2019
EVENT LOCATION______
The Peninsula Beverly Hills9882 S Santa Monica Blvd,Beverly Hills, CA 90212
EVENT TIMES______
6:00 PM VIP  Admission 
7:00 PM General Admission
9PM Dessert and Music After-party
EVENT DESCRIPTION
wineLA has teamed up with some of the worlds best Zinfandel Producers to bring you "Elevating Zinfandel"! An event geared on showcasing the "Crème de la crème" of the Zinfandel community in one fabulous location. You will have the chance to meet with the wine producers as well as purchase some of these exclusive wines.
 
2018'S PARTICIPATING WINERIES
__________

CLAY MAURITSONWINEMAKER
STACY RAFANELLIDIRECTOR
BERTUS VAN ZYLWINEMAKER
CHRISTINA TURLEYDIR. OF SALES
TRES GOETTINGWINEMAKER
STEPHANIE COOKWINEMAKER/OWNER
BRIAN LAMBORNPRESIDENT/PARTNER
HUGH CHAPPELLEWINEMAKER
MIKE HENDRYDIRECTOR
IAN BLACKBURNWINEMAKER
CHRIS COTTRELLPARTNER
TED SEGHESIOWINEMAKER
AGOSTINO GAMBAWINEMAKER
MARK MALPIEDEVICE PRESIDENT
CORAL BROWNOWNER
JOE HEALYWINEMAKER
IVO JERAM WINEMAKER
JEREMY KRECKWINEMAKER
SHAUNA ROSENBLUMWINEMAKER
 BENEFITING ZAP
Zinfandel is a classic all-American success story. From humble beginnings, this previously little-known grape is today recognized for producing award-winning wines, gaining appreciation around the globe. 
VISIT ZINFANDEL.ORG

OUR ONGOING TRADE POLICY
Due to the sponsorship of this event by the individual wineries, only buyers f

OUR ONGOING TRADE POLICY
Due to the sponsorship of this event by the individual wineries, only buyers for recognized retailers, restaurants, wine shops, and licensed accounts are sponsored as well as invited Press. Any other member of the trade may attend this event for a small fee to cover the costs incurred by the vintners. If you believe you deserve a complimentary ticket, we encourage you to fill out the registration and we either confirm your request or issue a response.
If you are a sales agent, broker, or distributor, you can bring a buyer from a licensed account with you and have free admission.
The spirit of this event is to promote wine from top producers from Santa Barbara to accounts of the greater Los Angeles marketplace.
About wineLA
wineLA is about enhancing the wine culture of Los Angeles. To do so, wine must be in rhythm with fashion, music, food and other beverages.  It must take advantage of the geography, the architecture and the centers of interest. Los Angeles is a giant playground with an amazing array of venues, spaces, wine bars, restaurants, beaches, roof tops, gardens, and magical views. We want to be a part of the LA lifestyle, the wine lifestyle, and celebrate the people, the place and the passion.
 
wineLA hosts significant events, occasional classes, and tastings of merit. This is phase two of what we started 20 years ago at LearnAboutWine.com - America's first wine education website and first in wine event creation.