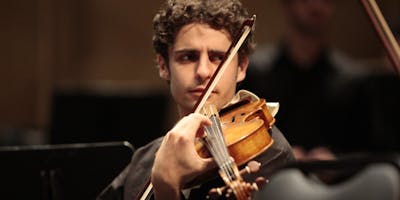 Join a current School of Music student and/or staff member for a tour of the Schoenberg Music Building and the Evelyn & Mo Ostin Music Center, where you'll see our performance spaces, classrooms, recording studio, rehearsal rooms, practice rooms, computer labs, and more!  Learn about the programs in our Music, Ethnomusicology, and Musicology departments, hear about student life in the School of Music, and get answers to your questions about the application process.
 
Reservations are required for tours, and space is limited.  Prospective students may bring up 3 guests with them.  For groups larger than 4, please contact [email protected]
 
Tours will meet on the steps leading to the Schoenberg Hall entrance of the Schoenberg Music Building, just east of Portola Plaza.  If you are in the right place, you will be able to see the Music Library through large windows on one side and Dickson Court South on the other side.  A sign will indicate that the School of Music tours begins here, and your tour guide will meet you there at the start of the tour. 
The closest parking structure is Lot 2, on the corner of Westholme and Hilgard Avenue.  You can purchase a parking day-pass at the kiosk off of Westholme and Hilgard Avenue or use a Pay-By-Space Station in the parking structure.

Please refer to the following resources for additional information about getting to UCLA and parking on campus:
https://schoolofmusic.ucla.edu/visit/ 
http://www.ucla.edu/maps-directions-parking/
For more information about the UCLA Herb Alpert School of Music, please visit schoolofmusic.ucla.edu. 
If you have any questions, please contact [email protected]