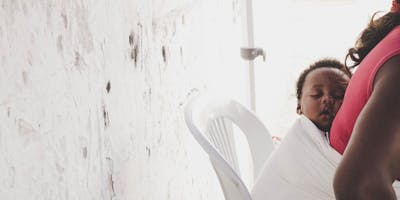 What sets this Postpartum Doula training apart?
~ A dynamic, interactive learning environment featuring group brainstorming and discussion, role play, art-based activities, and movement... we have FUN!
~ A DONA-approved, evidence-based curriculum 
~ A  trainer with over 20 years of hands-on doula experience, teaching adult learners, and mentoring small business owners & new doulas
~ You will be challenged! We cover innate bias, crossing cultures, developing compassion, social justice issues, and how to handle sticky situations.
~ You will gain the necessary skills to navigate many different postpartum scenarios, some of which are life skills that can be applied beyond doula work. 
~ We will create connections that can last a lifetime, while offering indivudualized support as needed
~ Each workshop is tailored to meet the primary needs of the group while covering the information you will need in order to provide the best possible support to new families of all shapes and sizes.
~ This is an inclusive training that welcomes all family structures, races/ethnicities, gender identities and expressions, religions, and sexual orientations. Postpartum Doulas are needed in all communities!
Topics covered include:
Postpartum Support Basics, The Significance of a Doula, The Business of Being a Doula, Communication Skills and Crossing Cultures, The Impact of Birth on Postpartum, Educating Clients & Making Referrals, Integrating a Baby into the Family, Sleep, Babywearing and Soothing Techniques, Perinatal Mood and Anxiety Disorders, Multiples, Loss and Grief, Breastfeeding, Pumping, and Bottle Feeding, the DONA Certification Process, and more!
The days will flow as follows:
 ** On Thursday, please arrive by 7:30 AM to register and settle in! 
Thursday, Friday, and Saturday, we will be in class from 8:00 AM until 6:30 PM. We will have a 60 minute lunch break and two 15 minute breaks. 
Refreshments and light snacks will be provided, but please feel free to pack any food/beverages you'd prefer.
Feel free to bring a floor pillow, yoga mat or ball, blanket, etc to be comfortable throughout our long days. I encourage lots of movement, and not sitting in a chair all day! 
A big THANK YOU to Baby Bump Services for sponsoring this workshop!
**This Postpartum Doula Training workshop is designed to train professional Postpartum Doulas and is only one of the steps in the certification process for Doulas of North America International (DONA).
Refund Policy:
There are no refunds, however, you may apply your registration fee to one of my other workshops within 1 year. Students registered for the course will not receive refunds for any missed sections of the course and certificates cannot be issued for partial attendance!
For questions, contact Jen Chandlee at 828-989-9821 or [email protected]