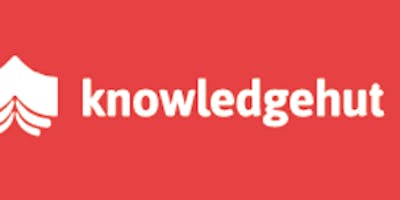 Certified Scrum Product Owner Training (CSPO®)
KnowledgeHut is a Global Registered Education Provider (REP) of Scrum Alliance and our two-day Certified Scrum Product Owner Training is delivered by Scrum Alliance Certified Trainers (CSTs) who will provide you with a deeper understanding of the three overarching areas of change under Scrum: Iterative Development, Self-Management, and Visibility required for greater project success as a ScrumMaster. You will also gain comprehensive understanding of the Scrum Methodology alongside reviewing the conduct expected of a ScrumMaster, which is critical to carrying out your role in the most efficient manner.
Benefits:
From the course:

Boost Product Owner capabilities
Optimize Agile teams as well as interaction with stakeholders and customers
Increase Scrum functionality
Realistic planning and scheduling
Gain practical, proven techniques
Improve estimating skills and results
Maximize delivery capabilities
Reduce risk
Improve ROI
Leverage proven experience
From the workshop:
Training by experienced Scrum Alliance Certified Instructors (CSTs)
14–16 PDUs , and correspondingly 14–16 SEUs (Varies according to the CST)
Scrum Alliance Certification
2 years Membership with Scrum Alliance
Scrum Alliance approved courseware
Hands-on Activities, Group Discussions, Real-life examples
Trainer Details:
Lizzy Morris
Lizzy Morris is a seasoned executive consultant whose focus is driving measurable results for her clients, their processes, employees, and financials. Lizzy has over 20 years' in-depth experience in software development, project management and strategic consulting. This experience has netted her unique ability to provide you with the right tools and techniques tailored to the needs of your organization. As a trainer and coach, she shares her wealth of knowledge with an innovative flare that is uniquely Lizzy.
Amongst her most recent accolades, Lizzy has become the first African American female in the world to qualify as a CST (Certified Scrum Trainer) within the globally recognized Scrum Alliance, certification body. Her journey has evolved in the corporate arena; Lizzy has served as Organizational Change coach in organizations across the world. Her career has taken her across Europe, Asia, and Africa. Today Lizzy serves as the VP Of Agile Transformation for one of the largest global recruitment holding companies in the world.
Lizzy owns a specialized boutique management consultancy company that specializes in helping Fortune 500s, and top 50s secure measurable results for delivering end to end value.
Lizzy burns with a deep passion for Scrum. Her time rotates around helping her corporates clients adopt Scrum as their primary transformational foundation framework because she believes Scrum helps organizations and teams discover the Agile tolerance.
Lizzy's classes are packed with improvisations and experiences that allow her students to transcend their cognitive bias and reframe their context. Lizzy sees herself as a lifelong student of learning how to inspect and adapt to deliver value with more and more speed and precision.
Lizzy spends her spare time working on projects that expand upon her love of supporting and mentoring others but this time in aid of the empirical journey of everyday living.