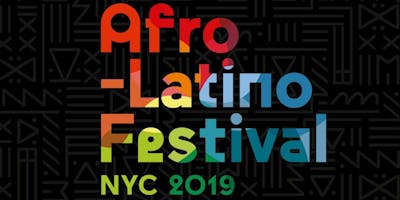 FAQ
Festival Rules & Policies:With the exception of our 21+ Late Night Stages, the 2019 Festival is for all ages. Ten (10) years and younger are free. Anyone under 18 years old must be accompanied by a paying adult age 18 years or older.  Accompanying adult can be a friend, family member or guardian. Everyone is subject to search at the gate. Wristband is void if tampered with or damage. No wristband sharing. Lineup and schedule is subject to change. No refunds. Festival is rain or shine.Acceptable Items:Cigarettes and e-cigarettes (outdoors only), digital and point & shoot camera, cell phones, cell phone chargers, hula hoops, selfie sticks. Required Items:Festival ticket                                                  Any government issued photo ID Prohibited Items: Outside food or beverage items, alcohol or flasks, ice or ice packs, coolers, glass containers, illegal substances, drugs or drug paraphernalia, illegal or unauthorized vending, knives or weapons of any kind, slingshots, animals or pets, flammable lanterns of any kind, fireworks or any types of explosives, wagons or carts of any type, outside cans or cups, professional cameras (indicated by a detachable lens), professional video or audio recording devices, lasers or pointers, chains, chain wallets, or spike jewelry, megaphones, horns or noisemakers (expect percussion instruments - see acceptable items), soliciting, metal aerosol containers including sunscreen, pepper spray, bug repellent or spray paint (non-flammable are permitted), drones or UAV's (unmanned aerial vehicles)**All items are subject to search and the Prohibited Items List is subject to change FESTIVAL RULES & REGULATIONS:Do you have to be a certain age to attend?All ages on Friday July 12 and Saturday July 13. Anyone under 17 must be accompanied by adult. 10 or younger are free with paying adult, 18+. Late Night shows in Dekalb Stages are 21+ What kind of camera can I bring?Cellphone cameras and one shot cameras, no cameras with detachable or telescopic lensesWhat are acceptable forms of ID to purchase alcohol with?Drivers License, Passport, Military ID, NYCIDCan I pass out fliers inside the festival area?Outside onlyOutside the festival area?YesWill there be a VIP area? TBD Before the Festival:When will the performance schedule be released?June 2019. Artists and times subject to change. When and where is the festival? July 12 & 13, 2019 at Citypoint, Brooklyn and Albee Square, Fulton St Brooklyn. Located Downtown Brooklyn off Flatbush Avenue. What items am I required to bring?ID, your friends and family, dancing shoes or no shoes at all, and a positive spirit. What are some helpful items to bring?Comfortable shoesWhen do festival gates open and close?Friday July 12 12pm-2amSaturday July 12 12:00pm-2amWill I be able to charge my phone at the Festival?NoWill there be Wi-Fi available?YesWhat kind of attractions will there be?Foodie Heaven- Dekalb Market with 40+ delicious food vendors to choose from.
Vendors Market featuring 30+ local artists and creators
Art Installations, Photo Booths, Podcast Series, Workshops and more.