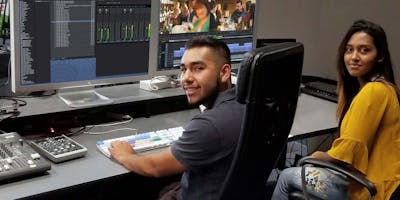 The Avid Media Composer System Support (MC400) course will provide students with the techniques to install, configure, and troubleshoot Media Composer editing systems to maximize productivity and minimize system downtime. A blend of online self-study, combined with classroom lab work and role-playing, gives students' practical hands on experience. After completing the course, participants will be able to install and configure Avid Media Composer systems and provide first-line support to the Avid customer base. This course prepares candidates for the Avid Certified Support Representative: Media Composer certification exam as well as being the foundation of the program for candidates pursuing the full certification path to become an Avid Certified Support Representative: Elite.
https://keycodeeducation.com/courses/acsr-avid-media-composer-system-support-certification/
Want to skip the extra fees? Enroll today at keycodeeducation.com!