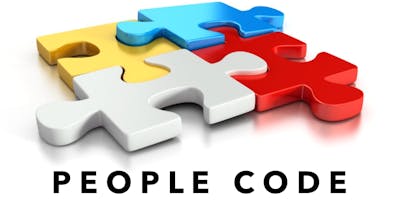 The People Code is YOU!
Join Tracie Fujikane and Tevya Jones, who are both certified by Dr. Taylor Hartman, as they present an interactive, in person People Code Workshop for you and with you!
This is the FIRST TIME Part I and Part II will he offered together as a hybrid. 
It starts with an online Hartman Personality Profile*** that will provide you with a clear and comprehensive individualized analysis of you and the people you deal with everyday. No matter how you look at it, all of life is about relationships!
Whether it's business or personal, we want to show you ways to improve the way you relate to others.
Unlike personality tests that describe your behavior, the People Code will help you discover your driving core motive. The Hartman Personality Profile will not only help you recognize your innate strengths and limitations, but it will show you how to use those traits to excel in every part of your personal and professional life.
For new students, your registration includes a copy of the People Code workbook binder and People Code book by Dr. Hartman, along with People Code cards.
**Does not include the assessment. Please take the FULL assessment ahead of class. You need to know your primary and secondary Colors. If you haven't taken the assessment, send $31.20 and your email address to PayPal.me/tevyajones OR PayPal.me/tracief and we will send you a link.
Join us for roughly 8.5 hours of training, as we explore each of the 4 Colors in this interactive workshop. Gain new insight and learn to connect with others to build better relationships, both in your business and in your personal life.
PART 1: Get Yourself/Get Over Yourself - Learn or Re-cover the foundational aspects of the Colors for self discovery.
This will set the foundation to take the next step into Getting Others, before moving on to becoming Charactered.
PART 2: Get Others - Continue learning about each Color and how they engage, react and respond in different circumstances. We dig in to understanding Others and our interactions with them. Work at developing positive connections with each of the personality types.
"Synergy occurs when the total or whole is greater than the sum of the individual parts." - M. Sanburn
Space and materials are limited, reserve your seat today.
No previous experience with People Code is required.