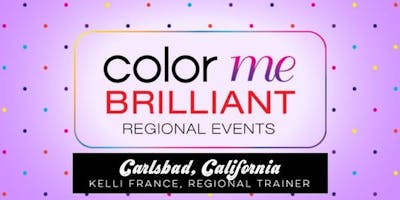 Join us for Color Street's local Training & Development!
Invite other team members, plus guests.

Guests are FREE and a first-time guest will receive a FREE set of nail strips!
There is a $12.96 fee for Stylists.
Can't wait to see you there!
***For the consideration of other attendees, please no guests under the age of 18 years old (except nursing children)
MARK YOUR CALENDAR:
The Carlsbad Regional Events will be held the 3rd Saturday of each month.