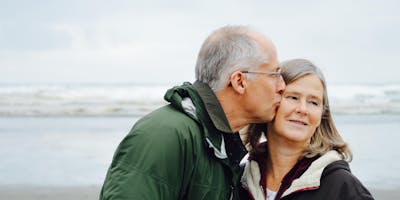 Solutions for Successful Aging Fair on Saturday, November 9. Free RSVP includes access to 3 breakout sessions:
9:30: Financial Planning
10:30: Living Transitions
11:30: Dignity Memorial
This is a free event for anyone seeking solutions to living your best life after 50. Meet the best local resources for health, wellness, financial security and more:
CARE EXCELLENCE TEAM - Finding the right solutions for your loved one can be stressful with limited time and information.  We will streamline the process and provide qualified options for you to make the best decision for your loved one.  
HOUSE TO HOME - House to home is not a moving company, rather, we are Move Mangers, who plan, organize and coordinate every stage of a personal move. With years of experience, our experts eliminate the stress and guess-work from one life's greatest changes
1ST TEAM LUXURY REAL ESTATE - How to sell and buy your home transferring your current Tax Base and more
DIGNITY MEMORIAL - Planning ahead and protect the people you love
CORBETT CAPITAL - Discuss Social Security and a Securing  your future
CELIA DOLE INTERIORS - Get help making your house the perfect home
MEDICARE REP - Learn the ins and outs of Health Insurance
BRAIN MASTERS PRO - One-on-One Brain Training Improves your Mental, Physical and Emotional Health; Keeping Your Brain Sharp, Keeping You Mentally Healthy

Quintessential Bio-sciences - Premium Hemp Products

Life Coaching: Life Transform Coaching. Love Your Life

AARP

SILVER SNEAKERS

SD COUNTY SHERIFF

TRUST ATTORNEY

RSVP free using Eventbrite, and please reach out to [email protected] or call 760-580-1696 with any questions.