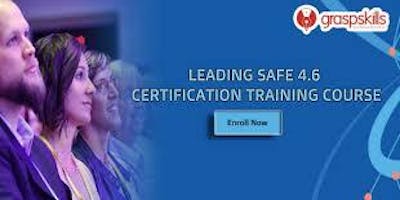 Leading SAFe 4.6 Certification Training in Cedar Rapids, IA, United States
The Leading SAFe 4.6 training provides organizations with end-to-end solutions that helps align their business and technical goals.
Map roles, responsibilities and activities required for Software development with the Leading SAFe 4.6 With this course you will be able to Measure success and improve workflow. 
SAFe centralizes multi-team coordination for organizations that need to work across teams. Classroom Workshop Dates May 20 - 21, 2019 || Jun 24 - 25, 2019: Cedar Rapids, IA | Des Moines, IA
REGISTER NOW
Standard Fee: Booking within 30 days of training but 10 days prior to the start date. Early Bird Fee: Booking at least one month prior to the class start date Super Early Bird: Booking 2 months prior to the class start date.
What will you learn in this course?
Apply SAFe to scale Lean and Agile development in the enterprise
Support the execution of Agile Release Trains
Recognize and apply a Lean-Agile Mindset, principles and practices
Continuously integrate, explore, deploy, value release
Manage and empower a Lean-Agile portfolio
Coordinate large value streams
Augment your Lean-Agile leadership skills
Support a Lean-Agile transformation in your enterprise
 Course Benefits
2 Day Classroom Training
Reference material
Tips to clear the examination
14/16 Contact Hours Certificate
Scaled Agile Academy community membership for 1 year
Group Discounts
Bring one friend and you can both benefit from an additional of 5% discount!
Bring two friends and you can all benefit from an additional of 10% discount!
Former Students Discounts
Former students can benefit from a 40% discount over base price, which cannot be accumulated with other discounts or promotions.
Thanks & Regards, [email protected] Online Chat support 24/7 Contact us: 1-919-238-9981 / 44-20-3500-2096 / 61-286-078-16