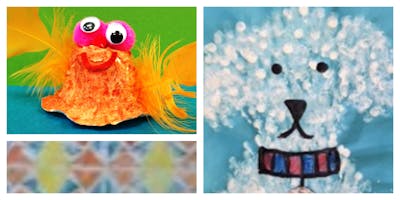 Hey kids, do you love to get messy? Then this is the art class for you! We'll use clay, papier mache, paint and more simply sloppy supplies to make projects your mom would never let you do at home! We'll become masters at making a mess, learn some pretty cool stuff – and have lots of fun while doing it! Making a mess is the best!
Dates: Thursdays 1/16-2/13, 1:30-2:30               
Cost: $54 member/$60 non-member*Signing up siblings? Sign up additional children for $30 each, that's 50% off! This is a special discount available just to homeschooled families.
 
#home