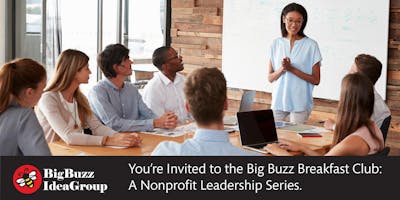 Free to nonprofit leadersContinental Breakfast will be served.RSVP by Tuesday, May 14 at [email protected]
Good Governance: What Does It Look Like In Everyday Practice?Presented by Kimberly Bares
A strong, collaborative and mutually supportive relationship between a Board and its CEO is essential for an organization's success. Good governance fosters better decisions, effiiciencies, morale, teamwork and accountability. Learn how to equip your Board to govern beter so you can successfully implement policy, oversee programs and staff, and lead the organization to a better future. 
About our PresenterKimberly Bares is a sought-after strategic planning and nonprofit expert who has strengthened nonprofits across the country, enabling them to fulfill their missions more effectively and deliver greater value to their members and communities.