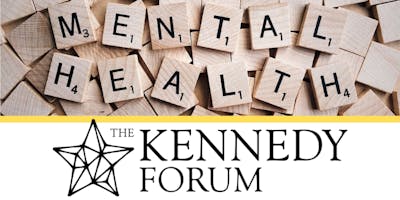 The Kennedy Forum in partnership with the Chicago Park District, is hosting a free Mental Health Awareness Training provided by NAMI Chicago. This training is open to any and all community members. All training participants will receive a certificate of completion. 

Mental Health Awareness Training helps participants identify signs and symptoms of mental illness, reduce stigma, understand recovery and treatment, and how to help during a mental health crisis. A certificate of completion is provided to all participants. Learning objectives include:
What is mental health?
How does stigma affect people? 
Who do you call in a mental health emergency? 
Where can you go for treatment? 

Trainings will also be held at the following locations:
Tuesday, October 8, 9:30am-12:00pm
West Chatham Park, 8223 S. Princeton Ave.
Register: http://bit.ly/WestChatham-Oct8

Wednesday, October 9, 12:00pm-2:30pmBessemer Park, 8930 S. Muskegon Ave.
Register: http://bit.ly/bessemer-Oct09
Monday, November 4, 9:30am-12:00pm
Rainbow Park, 3111 E. 77th St.Register: http://bit.ly/Rainbow-Nov4
Friday, November 15, 9:30am-12:00pm
Palmer Park, 201 E. 111th St.
Register: http://bit.ly/Palmer-Nov15
Monday, November 18, 9:30am-12:00pm
Grand Crossing, 7655 S. Ingleside Ave.Register: http://bit.ly/GrandCrossing-Nov18

In 2019, The Kennedy Forum is spearheading a community-based initiative to provide free training to community members on the South Side about mental health, where to find services in their community, and how to contact a crisis intervention team (CIT) trained police officer in a time of crisis. The goal of this project is to:
1. Increase knowledge of signs and symptoms of mental illness.2. Reduce stigmatizing attitudes/beliefs about mental illness.3. Increase knowledge about how to request a CIT trained officer in a crisis situation.4. Increase referrals to professional mental health services.
For more information about this project, visit this link: CLICK to register and join the contact list for future trainings. Also, you may contact James Burns at The Kennedy Forum via email or phone: [email protected] 312-479-2636.