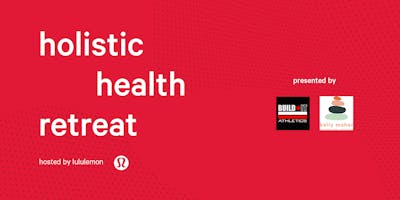 WHO: Brent is a certified trainer and nutrition coach and Kelly is an acupuncturist, life coach and meditation teacher.  
 
WHY: Brent and Kelly are very passionate about creating health and wellness on every level - mind, body and spirit - by bringing people together to create a fun and supportive community. 
 
WHAT: We'll start the day setting goals and visioning your dream life in a session where you'll gain clarity on what you're working towards, what's holding you back and how mindfulness can aide you in reaching your goals and upping your performance.  Brent will then lead you through a 45 minute strength and conditioning sweat session where you'll be offered exercises to push you no matter your fitness level. After the workout there will be a short break where you can change, shower and have refreshments.  The second half of the retreat will consist of community acupuncture with Kelly and a nutrition session with Brent. The day will end with a guided meditation and one of the mindfulness exercises discussed earlier to tie the day's learnings together.