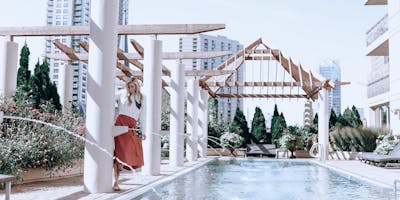 JOYFUL GATHERING - Balance Your Mind & Motivations
Hello, Chicago!
Let's get together, AGAIN! I'm bringing the next Joyful Gathering to The Windy City and hope you can join us for some fun and inspiration! 
__
THIS PARTY INCLUDES:
A panel with 4 of your favorite Chicago bloggers and entrepreneurs. We'll be diving into a discussion about balance and finding peace and joy in the distractions and pull of everyday life. These girls are ROCKSTARS balancing multiple businesses, social expectations, personal life, and motherhood. 
__
PANELISTS:
ALI STONE 
Chicago Fashion Blogger, Photographer, Multi-business Entrepreneur and Creator of ThoseWhiteWalls.com
OLIVIA RINK
Chicago and NYC Fashion Blogger, Entrepreneur, and Creator of OliviaRInk.com 
DANIELLE MOSS
Chicago Lifestyle Blogger, Founder of the Media Platforms The Everygirl & The Everymom, Mother, Entrepreneur, and creator of Danielle-Moss.com
JENNA COLGROVE
Chicago Lifestyle Blogger, Corporate Boss Babe, Entrepreneur, and Creator of VisionOfVogue.com
__
A stunning rooftop terrace in River North, decked out in decor and filled with wine, Soiree Tea, Toni's Pastries and sparkling water for you enjoy. 
A Swag bag of goodies to take home with you. 
Great company to party with a purpose with and plenty of photo opportunities! 
10% of tickets sales will benefit charity.