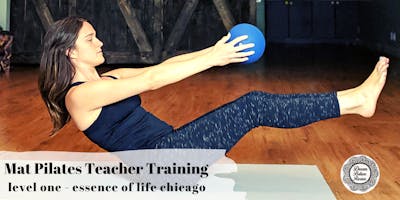 MAT PILATES TEACHER TRAINING
Our goal for you is to leave with a full understanding of what to do when someone comes in to your class from physical therapy, surgery, or may be limited to certain movements due to bone or muscular disorders. Our clients will always trust us as the professional not to cause them harm in any way, so it is our duties as the trainer to have a full understanding of these types of things so that we can offer everyone a safe, successful, and enjoyable class!
During these 7 hours you will not only be learning level I Pilates exercises, but will also be digging deep into the anatomy of the human body and learning how to work with various special cases (i.e. dealing with injuries, health conditions, etc.)
After we finish exercising our minds, we will get up and exercise our bodies practicing how to comfortably lead in a class setting; finding your teaching voice, timing when to cue the breath and modifications, and how to properly break down the poses.
- ACE CERTIFIED PROGRAM (American Council on Exercise) -You must complete 10 HR of Community Classes before you are mailed your certification.

*LEVEL 1 & LEVEL 2 ARE NOT A PACKAGE DEAL. IT IS YOUR CHOICE IF YOU WANT TO ADVANCE INTO LEVEL 2 AFTER COMPLETING LEVEL 1. EACH TRAINING DAY IS PAID FOR SEPARATELY*

* Feel Free To Ask Any Questions You May Have* 
Studio Manager : Natalie
[email protected]