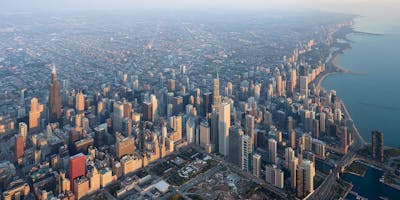 Dear Friends,
Join us for a luncheon presentation by the McGowan Fellows Class of 2019 on "Journey Maps: Understanding Experiences of People Facing Joblessness and Homelessness."
The McGowan Fellows Program supports aspiring leaders who embody the spirit of William G. McGowan and the McGowan Fund with the goal of promoting and sustaining a dynamic movement of principled leaders committed to the betterment of society.
Every year, the incoming class of Fellows works on a Social Impact Project towards improving the lives of others and this year we focused on the intersection of homelessness and joblessness in Chicago.  With substantial and on-going guidance and support from Carrie Thomas, Executive Director at the Chicago Jobs Council, we designed a project that would expose the Fellows to the systemic complexities of this work and invite them to explore new ideas, tools, or processes that would contribute to the important work already done by individuals and organizations in this space.  
For the last nine months, the Fellows conducted over a dozen interviews with experts, participated in the Point-In-Time count of the homeless population in Chicago in late January, met and cooked meals with clients at local shelters, and conducted thorough research and analysis.  Their findings will be presented on July 12, at 12:00 - 1:30pm CT, during the McGowan Fund Board Meeting. 
We hope you can join us!