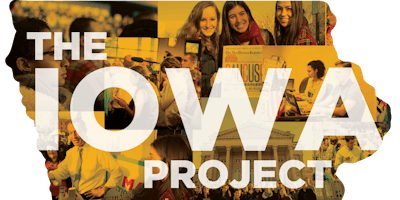 The Institute of Politics' Iowa Project gives students the opportunity to get engaged with the 2020 presidential campaign by facilitating student opportunities to learn about the structure and operations of a modern presidential campaign; to understand the unique political culture and history of Iowa; and to acquire tangible skills through workshops, field trips, volunteering, and hands-on career opportunities.
As part of this project, the IOP manages internships for students in Iowa during the summer of 2019 on presidential campaigns and with media organizations. In preparation for the summer, selected students are required to participate in a series of "campaign bootcamps" during winter and spring quarters as well as a trip to Des Moines in May.
Attend this information session to learn more about the Iowa Project from IOP staff and hear from alumni who participated in the 2015 Iowa Project, including:
Cristina Ochoa '15, ABC News
Kennedy Greene '18, Martin O'Malley for President 
Max Freedman '18, Marco Rubio For President
Lunch will be provided.
This session is open to students only.
Registration is required. However, seating is limited on a first come, first serve basis; capacity in the IOP Living Room is 45.
Doors will open 30 minutes before the event begins. Any unclaimed seats will be released 10 minutes before the event begins. Please arrive early to claim your seat. If you can no longer attend, please cancel your ticket order on Eventbrite so others may register.
This venue is physically accessible and has gender-neutral restrooms. Please contact the Institute of Politics at [email protected] or 773-834-4671 with any questions or accommodation requests.
To add this event to your calendar. Click "Add to my calendar" and choose among the options (Outlook, Google, iCal, Yahoo).