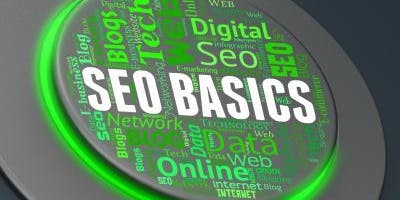 Click here to learn more.
Click for Video.  https://youtu.be/8F_RjmhEcW8
Zarlun InstituteSmall Business Owners, Start-ups and Self-Employed"Goodbye Old School, Hello Digital"
Topic:  Website Optimization - Your products and services found when a customer is searching for it.

It's one task to create and design your website, it is a completely opposite responsibility to make sure that you optimize your website.
Optimization is using search engine optimization techniques to make sure that your website is appearing in search engine results.
We ultimately show you how to rank in search engine results which supports increasing your conversion rate organically, and sync with your paid advertising efforts. 
Learn overall techniques to optimize your website by watching a LIVE DEMO.
​You will be able to implement the tools as you learn.

Dates & online class time:Offered Daily ​
Zarlun also offers the following courses (click on course to learn more):
Hidden Discount.  Take 10% of Weebly website.   https://www.weebly.com/r/Z3XPYC
Startup Online Marketing Package - learn the essentials to advertise your business on the internet.
Small Business Online Marketing Bootcamp - learn how to fully market your business online and stop using old school methods.
Web Design Course - learn how to create a website for your business.
e-commerce Web Design Course - learn how to sell and market your products online.
Customer Relationship Management (CRM) Course - learn how to organize and create activities for your customers and prospects.
Email Marketing Campaigns Course - learn how to connect with your customers and prospects to drive sales using email marketing campaigns.
How to Make an Online Commercial - make a rockin online commercial for your business!
Low Cost Internet Advertising - blast your business online to get as many customers as possible.
Branding & Maximizing Your Online Visibility - a successful marketing strategy includes branding your business.
Online Reputation Management - techniques to manage your reputation online (bad reviews, unwanted details about your business, private details, etc.)
Internet Marketing Plan Course - learn how to develop a strategy for your online marketing, includes resources to help you be successful with digital advertising.
Website Optimization - make sure your website shows up in search results!
Mac users (Keynote) - learn how to use Keynote to make presentations and videos for online commercials.
Click here for full course catalog.
Follow us on Twitter.
twitter.com/zarlun
Refer to zarlun.com for all course details and policies.

zarlun.com

Credits: Seo Button Shows Internet Marketing In Search Results by Stuart Miles. Retrieved 4.10.15 freedig.