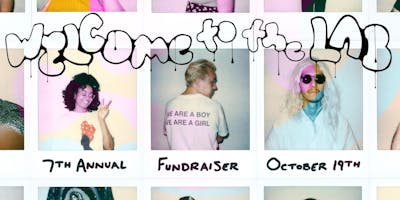 Join us as we celebrate our 7th annual fundraiser: Welcome to the Lab! Inspired by Andy Warhol's Factory, this year's party will have performers, photo booths, raffle, silent print auction, and a best dressed award.
Sponsors: MoCP, EAB Solutions, Solemn Oath Brewery, Topo Chico (more announced soon!)
General Raffle: Spunik Press, iO Theater, Gene Siskel Film Center, Moab Paper, Vive Fitness, Plant Chicago, and more!
----
Tickets:
General Admission:Advance: $20 / Door: $25(Includes 1 general raffle ticket, 1 drink ticket)
GA Couple:Advance: $40 / Door: $50(Includes 1 general raffle ticket, 2 drink tickets)
VIP Admission:Advance: $50 / Door: $65(Includes 1 general raffle ticket & open bar)
VIP Couple:Advance: $100 / Door: $115(Includes 2 general raffle tickets & open bar)
General Raffle:$15(Please note that General Raffle items will only be awarded to attendees present in the audience.)
LATITUDE + Spudnik Press Combined Fundraiser Ticket$100(Includes entrance to both fundraisers on the same evening (VIP Level @ Latitude, Contestant Row Level @ Spudnik Press) Visit Spudnik's website.