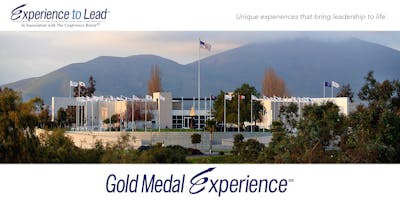 Welcome ​to ​the ​Gold Medal Leadership Experience! 
Leaders learn from other leaders. That fundamental truth is why you come – to learn from the successes and failures of leaders like yourself. 
Through facilitated discussions with top Athletes, High Performance Coaches, and those that support their efforts, you will gain insight into how to coach others to become winners, create agility and resilience in both individuals and teams, and develop the mental aspects of performance critical to success at an elite level.
These experiences will help to drive the discussion and immersion experience on building a winning team.This program empowers you to better work as a team, drive ownership and accountability, foster trust, and champion others. 
Please ​do ​not ​hesitate ​to ​reach ​out ​to ​us ​with ​questions. ​If you've made the decision to join us in Chula Vista, please fill out the following registration, which should take no more than five minutes.
If you have more questions about the progam, please contact us:
833-397-5323