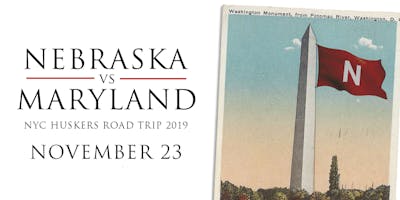 The Huskers are once again coming near enough to New York City for us to make a trip to the game in person!  
Game time (and consequently our bus's leave time) is still TBD, but this ticket includes the bus trip down, tickets to the DC Husker's tailgate before the game as well as game tickets in our group block. 
We're not doing as many of these tickets as we have in years past, so grab your spot now or you'll be kicking yourself come November!