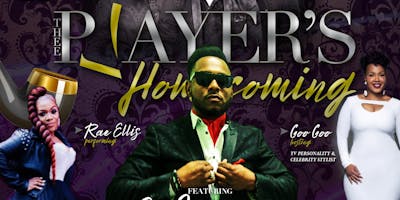 It's October and it's the CEO of 7Sunday's Birthday and Benedict's Homecoming! Fuse the 2 together and you have "The Player's Homecoming!" Tv personality and celebrity wardrobe stylist, Goo Goo will be hosting, the oh so soulful Rae Ellis will be performing, and one of the dopest live bands on the east coast will blaze, Level 10! Mr. No Manners will also grace the stage! Ladies and Gentlemen, DO NOT NOT ATTEND THIS EVENT! 7Sunday's Thee Player's Homecoming will be 1 for the books!
Follow 7Sunday.7Sunday on Instagram and 7Sunday on Facebook to stay informed!!! THANK YOU
You may cashapp $7Sunday for purchase as well!!!!!!