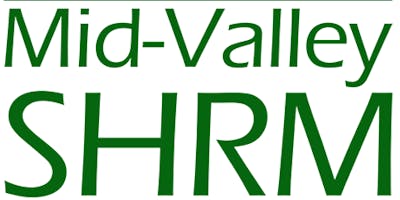 Join us for the November Membership meeting with Paula Barran- Document Preservation, Litigation Holds & ESI Discovery
"Preservation notice," "litigation hold," "ESI," "duty to preserve," and "spoliation," along with "sanctions" are words and phrases that are showing up more and more frequently in employee demand letters, litigation threats, andlitigation itself.  HR practitioners need a working knowledge of where data resides, how it is stored, how it can be retrieved; when to hit the stop button on any practices that may result in the deletion or destruction of data;and how to oversee the preservation and collection practices.  All of these topics will be addressed in this program – and snaps to anyone who takes notes with an electronic device. 
Presented by Paula Barran
Paula Barran, a founding Partner at Barran Liebman LLP, has been practicing law since 1980 with concentrations in labor and employment law and the law of higher education. She has written extensively on management law, higher education, investigative processes, and is a national speaker and trainer. She handles litigation in labor and employment and higher education, in state and federal courts, as well as employment and labor arbitrations. Additionally, she develops and presents "train the trainer" programs to introduce comprehensive and cost effective training programs into workplaces and educational institutions. Since the first publication of the Oregon Super Lawyers Magazine in 2006, Paula has repeatedly been named as a "Top Ten Lawyer" in Oregon. In 2008, 2010, 2017, 2018, and 2019, she was honored as the "Top Point Getter" for the year and was honored as the #2 Top Point Getter in 2016. Since 2003, Paula has been ranked #1 (with partners Ed Harnden and Rick Liebman) for Labor and Employment Law defense in the State of Oregon by Chambers & Partners USA, America's Leading Business Lawyers. She is also a fellow of The College of Labor and Employment Lawyers, a fellow of the American Bar Foundation, and has been named in The Best Lawyers in America directory since 2001. She is admitted to practice in Oregon, Washington and before the U.S. Supreme Court, U.S. Court of Appeals, Ninth Circuit, U.S. District Court, District of Oregon and U.S. District Court, Eastern and Western Districts of Washington. Paula received her B.A. from the College of William and Mary, M.A. from Cornell University, Ph.D. from the University of British Columbia, J.D., with honors, from Osgoode Hall Law School at York University, and M.B.A. degree from the University of Oregon, Oregon Executive M.B.A. program. Paula has also earned an Association of Title IX Administrators Title IX Coordinator Certificate. In addition to her labor and employment practice, she represents colleges and universities on wide ranging compliance issues, including institutional obligations under Title VI, Title IX, and Violence Against Women Act.