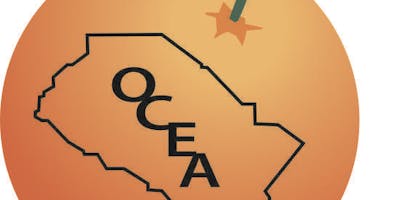 TOPIC:
BACK BY POPULAR DEMAND!  A PANEL OF EXPERTS, BRINGING YOU WAR STORIES AND TAKING YOUR QUESTIONS ON:
-          FinCEN's GTO is set to expire 5/15/2019 -- What Happens Next?
-          Seller Carry Backs -- What Are the Major Pitfalls? What Do You Need to Know?
-          Parties Ask To Waive the Owner's Title Policy – Should You Care?
-          Supplemental Taxes – To Prorate, or Not to Prorate?
-          AND MORE!
SPEAKERS:
        JENNIFER FELTEN, Esq., RELAW, APC
        DEBI PETERS, CEO, CSEO, OCEA Past President 2017/2018
        SHEILA MOLTONI, Sr. Title Officer, WFG National Title Company
NEW OPTION TO BUY YOUR RAFFLE TICKETS HERE!!
        Five Tickets for $5.00
        Fifteen Tickets for $10.00
       Tickets will be held under your name at Registration
PD HOLDERS:
       2019 is the end of the current cycle!
       PD continuing education credits will be awarded
SPONSORS:
       ENS
       CITIZENS BUSINESS BANK
       COAST 2 COAST SIGNINGS
       LOAN-CLOSERS
MEMBER PRICES
     $ 47 if payment received by 4PM, Wed., May 8     $ 70 if payment received by 5PM, Fri. May 10    $100 if payment received after 5PM Fri. May 10
    $100 AT THE DOOR
NON-MEMBER PRICES     $ 57 if payment received by 4PM, Wed., May 8     $ 80 if payment received by 5PM, Fri., May 10    $100 if payment received after 5PM Fri., May 10      
   $100 AT THE DOOR