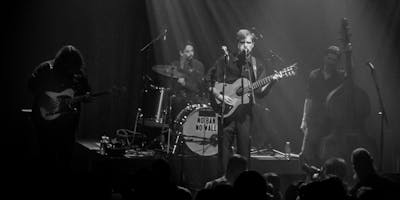 LEVITT PAVILION DENVER FREE CONCERT SERIES
Gasoline Lollipops with Chella & The Charm
VIP Upgrades Available
Your $30 donation gets you:
Access to our seated VIP Patio
2 complimentary drinks
Early entry at 5:30pm
Premium stage viewing

All Ages | General Admission Lawn
Doors at 4:00 PM | Show at 5:00 PM
This event is Rain or Shine
For more information about the artist, please visit: https://www.gasolinelollipops.com, www.chellaandthecharm.bandcamp.com

Gasoline Lollipops
Gasoline Lollipops is a Colorado band that combines the sincerity of dirt-floor folk with the energy and rebelliousness of  punk. It's an all-new incarnation of alt-country that's both high energy and heartfelt, like the American highway's soundtrack.
Denver Westword awarded Gasoline Lollipops "Best Country Artist" in 2016, and the group - which released the debut albumResurrection in February 2017 and followed it with Soul Mine just 11 months later - won the 2014, 2015 and 2017 Colorado Dailyreader's polls for "Best Boulder Band."
The GasPops have shared stages with such respected artists as Lucero, Dale Watson, Todd Snider, Slim Cessna's Auto Club and others. They've also been on the bills of numerous great live-music festivals, including Divide Festival; Salmonfest Alaska; NedFest; Bohemian Nights @ New West Fest; the Denver Post's Underground Music Showcase; BrewGrass; YarmonyGrass; Higher Ground Music Festival; Westword Music Showcase; Empire Americana; FoCoMX; Frozen Dead Guy Days; and the highly anticipated Grandoozy Festival.
Chella & The Charm
Chella and the Charm, one of Denver's musical jewels, delivers an honest and fresh approach to theirbrand of Americana music. Highlighting Chella's soaring vocals, The Charm are leading Denver's Countryresurgence with inspiring songs and superior instrumentation. Careful to honor the roots of traditionalCountry and Western, Chella and The Charm update the sound by intertwining smart, modern lyricismand catchy indie singer/songwriter sensibility. The result is a textured, lush, and captivating sound thatreflects the pain of heartbreak, the joy and wonder of life, and the wisdom gained from experiencingboth.
Chella and The Charm's latest release, "Good Gal," can be found on Bandcamp and all major streamingplatforms.