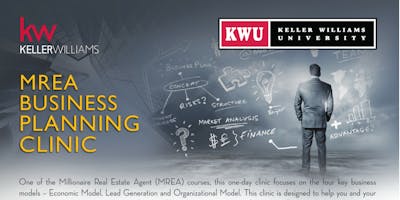 Guaranteed to change the way you think: Reconstruct your WANT IT mindset to focused efforts that scream your decision to DO IT!
The MREA Business planning Clinic is designed to help you (and your team) implement systems to set up your business for the next year. Learn how to focus your efforts on the key activities that will make a difference in growing it.
The Purpose:
Align your thinking with that of the Millionaire Real Estate Agent.
Create your one-year, three-year, five year and someday goals - identify the milestones that will support them.
Apply the focus to convert your goals to reality.
COURSE INFO
Course includes materials and lunch.
Arrive early to grab the best seats and some time to network and meet someone new.
About Ashley Lunn: 
Ashley is a Keller Williams MAPS Coach and the Team Leader for Keller Williams San Diego Metro since 2005. Prior to taking on the role of Team Leader, Ashley was Assistant Team Leader and was responsible for the training and coaching of all of the Market Center's Real Estate associates. Now in the role of Team Leader, she not only Trains and Consults, but also runs the business of the Market Center. Her four key areas of concentration are Productivity, Profitability, Growth and Culture.