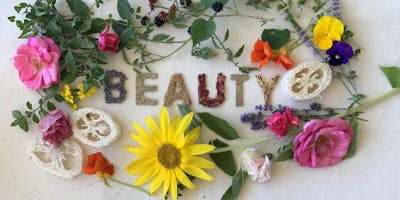 Holiday Gifts with Mountain Rose Herbs & Author, Janice Cox 
 Creating your own body care products is easy, cost effective and good for you.  Learn to create simple handmade products for your own personal use and also holiday gift giving.  In this 2 hour hands-on workshop you will create a relaxing herbal bath soak, soothing lip balm, evergreen facial toner, and a cleansing natural clay facial mask. The use of fresh and dried herbs will be discussed as well as simple packaging ideas with  repurposed materials.   
 
Note:  Janice's DIY Beauty cookbooks "Natural Beauty from the Garden" and "Natural Beauty for All Seasons"  will also be available for purchase and signing.