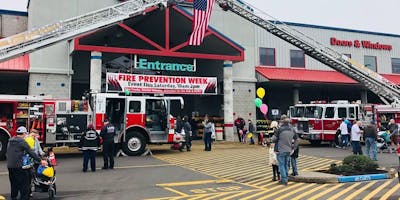 Presented by the Oregon Department of Transportation 
Generously hosted by Lane Fire Authority
The National Traffic Incident Management (TIM) Responder Training
Offered free to ALL local responders
Responders are struck and killed at traffic incidents in the US on an average of: 5 fire fighters each year, 1 law enforcement officer each month, 1 tow truck operator each week and numerous transportation professionals from DOT, Public Works and Safety Service Patrols each year.
We can collaboratively enhance our safety and efficiency on incident scenes by training as a single cross-disciplined TIM team! The National TIM Responder Training Program was developed by responders for responders, and was designed to establish the foundation for and promote consistent training of all responders.
A group of local TIM trainers from different disciplines lead interactive discussions through nine modules covering:
Introduction to the TIM program
TIM Fundamentals and Terminology
Notification and Scene Size-Up
Safe Vehicle Positioning
Scene Safety
Command Responsibilities
Traffic Management
Special Circumstances
Scene Clearance and Termination
 We sincerely hope that you can join us for this fantastic community training event.