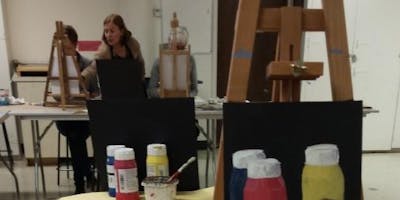 Are you new to painting? Scared stiff? This summer, build confidence and skills, experiment with colours and techniques while learning the basics of painting in acrylics through a variety of exercises and projects. This class is a prerequisite for Acrylic Painting: The Next Step. All supplies are included. Instructor: Camilla Haykowsky
Instructor: Carmella Haykowsky
DATES: Thursday, August 22 and 29
TIME: 6:30-9:30pm
LOCATION: Painting Studio at St. Albert Place (5 St. Anne Street, St. Albert)
FEES: $60 (2 classes)
Participants: minimum 5 and maximum 12
*Please note that a small Eventbrite fee is applied for all bookings.
Secure your spot early, and help ensure your class runs. Ticket sales for most programs close 7 days prior to the class. View our community class cancellation and withdrawal policies.