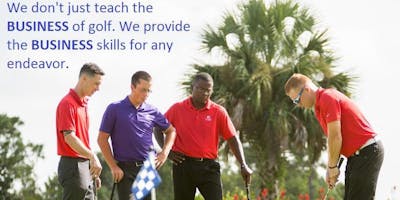 Our Open House event offers you an opportunity to:
Learn more about our golf programs and experience live demonstrations
Tour the campus and meet faculty, staff, and students
Talk to Admissions about which career fits you best
Meet with Financial Aid to learn how school could be more affordable*
Enroll to get your career journey started!
Event attendees must be 18 years of age or older or accompanied by a parent or guardian
Following our Open House, we will be hosting a FREE round of golf at a local golf course.
* Financial aid is available to those who qualify.