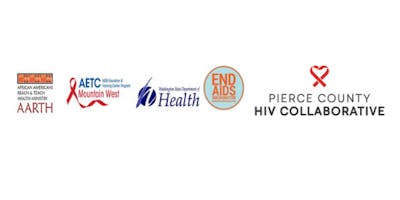 A free two day intensive institute June 13th 8am-5pm through June 14th 8am-5pm
The HIV: Intersections of Culture, Health & Equity Institute is a free two-day intensive workshop that addresses disparities and inequities that impact organizational performance and health outcomes for marginalized populations and patients of color
Facilitators Michele Peake Andrasik and Regent Brown will work with participants to understand the fabric of racism and how it's origins have been woven and constructed into the founding principles of our society through the policies, systems, and business practices of government, institutions, organizations and communities. Andrasik and Brown, both scholars of social theory and pyschology, will explore how institutional or customary practices, whether intentional or unintentional, are set up to further perpetuate racial health inequities.
TOPICS:
Race & Institutional Racism 
Social Determinants of Health & Health Disparities 
The Science of Implicit Bias
Systemic Change & Reframing Whiteness
Privilege & Power in Health Care
Achieving & Sustaining: Diversity, Inclusion, Equity
Instructions to register:
1. Fill out our demographics form at this link, http://zpr.io/6rX9B. Select submit when finished.
2. Then return to this page, by selecting the back arrow at the top left side of your browser. Complete your registration by clicking on the green Register button above.
Note: If you have completed this demographics form for us before, there is no need to fill it out again; you can simply click on the green Register button. 
If you aren't sure whether you have completed this demographics form before, you can click here to check: https://airtable.com/shrhsnXcjhMOrnUxs.
Hotel arrangements are available on a case by case basis for those traveling more than 60 miles one way to the event. If you qualify and need overnight stay please contact our office at [email protected] We will only cover 1 overnight stay for the evening of 6/13.