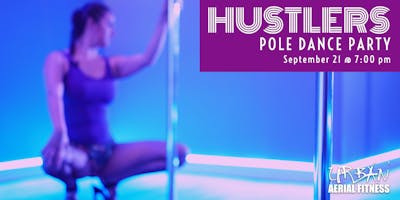 The word is out! One movie is all it took for J-Lo to tweet that pole dancing is "one of the hardest things I've ever done physically". And she is right, Pole Fitness is THE MOST FUN way to get in shape and reconnect with your sensual side.
If you've been thinking about giving Pole Fitness a try, then this is your chance! Join us for a Hustlers Pole Dance Party on September 21st. We will have drinks, snacks and our pole instructors will be there ready to show you some basic pole moves that will have you twirling in no time.
Spaces are limited, so get your tickets today.