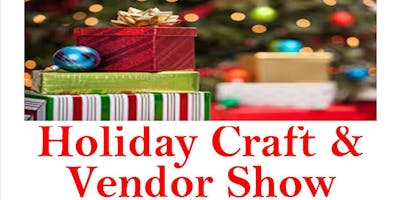 DESCRIPTION
Freshen up your look & find wonderful unique gifts for the holidays!

Join us for an afternoon of shopping from all types of vendors and crafters! Shop for a new look at our clothing & accessories stands, update your makeup collection and buy treats for dessert.
We will have delicious treats for sampling and purchase!  Vendors will have raffles at their tables  Come win a relaxing face mask or free products just for attending  
Admission is free. We also are in the heart of the amazing downtown Greensboro which offers lots to do and wonderful places to grab a bite to eat..
Free Holiday wrapping of all your gifts purchased at the event by local Faith Formation teens  Donations welcome and will go to a local charity. 
If you are interested in being a vendor at this or other events please contact S&A Events at [email protected]