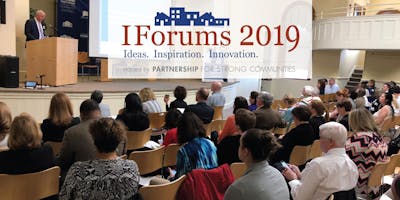 Ending Family Homelessness: A Look at Race, Equity, and Prevention Strategies
When: May 20th 8:30AM - 11:30AM
Networking takes place between 8:30AM and 9:00AM
Event begins at 9:00AM
Where: The Lyceum 227 Lawrence Street, Hartford CT 06106
Who:  

Speakers include

Catherine Burton, Harriet Beecher Stowe Center  

Beth Shinn, Vanderbilt University  
Stephen Hernandez, Executive Director, Commission on Women, Children & Seniors, Commission on Equity and Opportunity  

Nancy A. Hronek, Greater Hartford Legal Aid, Inc.  

***more speakers to come!
As the housing wage continues to rise in our state and the nation, many low-income families that are working to make ends meet are at risk of falling into homelessness. Many of these families are people of color seeking housing assistance through the homeless response system. Even if families do not become literally homeless, the lack of affordable housing has negative consequences for households and communities.  To create an effective system, we need to strategically target interventions that prevent families from becoming homeless and address systemic housing inequities, practices, and their effect on communities of color. This IForum will explore the interconnection between racial equity and homelessness and emerging prevention strategies to address family homelessness.  
Events are free and open to the public, but donations are welcome! A donation of any amount at registration or at the door will help to defray the costs of offering these public events. 
Due to the popularity of these events, parking will be limited. Please consider carpooling or utilizing the public transportation system. CT Transit Buses 61, 63 and 69 all have stops close to the Lyceum. Also, CTfastrak's Sigourney Street Station is about a 15-minute walk to the Lyceum. 
Sponsors: Melville Charitable Trudt, Connecticut Department of Housing, Connecticut Housing Finance Authority, Bank of America, Webster Bank, Liberty Bank, and Charter Oak Communities