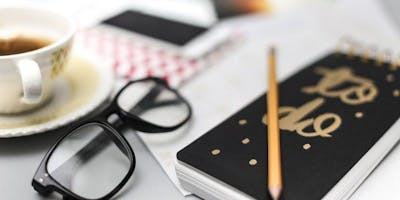 Make More Money and Have More Time: Create Your Powerful Work Routine without stressing, wasting time and feeling all over the place.
Managing work along with running a business and raising little people can be a lot for any woman. It's completely normal that you feel overwhelmed. To accomplish the bigger dreams that you have means learning a different approach to managing the work week that doesn't leave you stressed and feeling like you didn't properly manage time or get enough done.
If your current organization methods aren't getting great results and you believe there has to be a better way, join this workshop and learn:

How to prioritize your schedule

Create a color-coded system for top priorities and streamline other parts of your schedule

How to use routines to make the most of your time

Value yourself, the work you're doing and spend quality time with family

How to increase your income and quality of life

Uplevel life by automating tasks that increasing income and finally take guilt-free vacations
Ready to get organized, and reach your potential?
This class will help you live your dream life, get your time back, feel confident and in control. RSVP to get the call in details, class workbook and participate live.
The Free workshop is Sponsored by Daily Success Routine (www.dailysuccessroutine.com) It's is ideal for busy professional women that are running a business or working a 9 to 5 with plans to start or grow a side business. We'll also share on how the Daily Success Achievers Club can help you get more in the next 90 days than you have in the last 6-months.
On the day of the event
JOIN HERE - >    https://zoom.us/meeting/register/27463e2ee2241393c5b9141539e44ee6
Meet the workshop leader
Jamila Payne, CEO Daily Success Routine

Jamila Payne is the CEO of Daily Success Routine, training company that teaches busy professionals and entrepreneurs how to create a work routine, prioritized weekly game-plan and set up systems in your business and life. Jamila has been featured in Instyle Magazine, The New York Times, and Wall Street Journal to name a few. ​
 What to bring: pen, paper, smiley face
RSVP in order to get the call in details, class workbook and participate live.