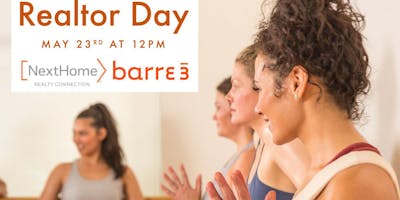 Calling all Westide Realtors!
We are thrilled to be partnering with Next Home Realty Orenco Station to host a complimentary REALTOR ONLY class! Come sweat with us and get a swag bag. BONUS: we will be raffling off a 5-class package. Please join us:
Thursday May 23rd, 12pm at Barre3 Orenco Station
Barre3 is a full-body balanced workout that combines strength conditioning, cardio and mindfulness. No experience required, all you need to bring is water bottle and wear yoga like attire. We will take care of the rest! 
To keep a good thing going, let's walk over and get lunch after class at Mazama Brewing.
We hope to see you there! Please RSVP here and reach out to [email protected] or [email protected] with any questions.