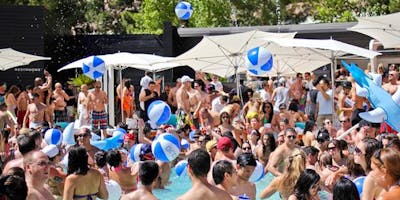 JOIN US - This spring and summer for our special "B E Y O N D  Pool Party" series and the FIRST Pool Party of the year SPONSORED by SAMSUNG!! Sunbathers, drinks, world-class DJs (TBA) and innovative activations. If you'd like to reserve a lounger or book bottle service, email [email protected]
MAILING LIST
We started a B E Y O N D email list back in January of 2017. In respect to our origins, we will always announce our upcoming seasons, special events, and speakers with the ability to get tickets via the email list first before posting to Facebook or anywhere else. Although, a paid ticketed event does not guarantee you entry if your name is on the list (Depends on event). If you'd like to get on the BEYOND email list, Apply Below.
DETAILS:
 Must be 21+
Time: 12pm - 7:30pm
Location: Provided after Purchase
DJs - TBA
TICKETS - FREE entry til 5 days before event (Select for ONLY  1  Date ; RSVP will not apply to all events)
IF YOU SELECT MORE THAN 1 DATE, YOUR ORDER WILL BE CANCELED.