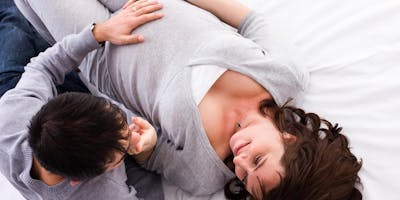 This Childbirth Class is offered as a one-day class, from 9 am - 1 pm every other month. It will prepare the first-time mom and her support person for the experience of birth. You will learn what to expect in all stages of labor, when to come to the hospital, pain management options, breathing & relaxation exercise, postpartum care, inductions of labor and unplanned cesarean delivery. A tour of the Women's building is included and you will also receive the book - The Gift of Motherhood. This class is offered the second Saturday of the month. Please register the mom-to-be only; the support person may attend for free.
Fee: $50 per couple
If you have questions please call 713-756-5601.
Class Room: Women's Building, 1819 Crawford, Houston, TX 77002. You may park on Crawford or Jackson, metered parking for $1.25/hour. Or on Jackson St, enter the fenced in parking for $5 per stay. Enter on the ground floor. Tell the security guard that you are registered for a class. You will receive a visitors pass, take the elevator to the 1st floor, Conference Rooms A&B, (exit to the left of the elevator, A&B on the right).