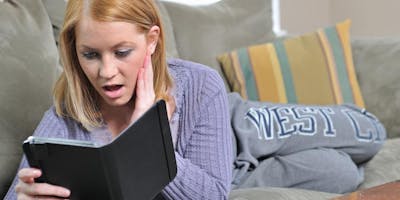 INSTRUCTOR: BC OlivaTIME: Sunday, May 19th, 3-6 PMPRICE: Early-Bird until Tuesday, May 14th: $45 for members, $60 for non-members. After Tuesday, May 14th: $55 for members, $70 for non-members. Become a member here. Scholarships available here.LOCATION: Writespace at Silver Street Studios, 2000 Edwards #208, Houston, TX 77007LEVEL: All LevelsCAP: Limited to 15 Writers 
Are your scenes flat? What does "flat" even mean? For that matter, what exactly constitutes a scene? What's one supposed to do?
This workshop will delve into all these questions and more. Starting with examples that twist, build tension, defy expectation, and propel readers forward, we'll dissect the many different elements at work in some high-octane scenes. We'll focus on turning points, the setup and payoff, emotional dynamics, character choice, and the ways in which narrative and craft elements affect each of these aspects. Eventually you'll have an idea of what exactly a scene is meant to accomplish—and how to accomplish it. You'll then be guided through a series of exercises to help you explore and apply what you've just learned to your own work. You're encouraged to bring a brief scene that's been giving you trouble for review and practice. All genres and experience levels are more than welcome.