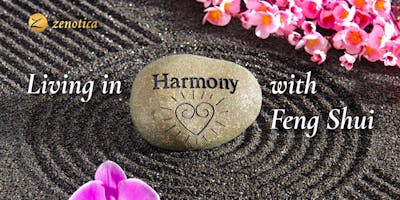 ACTIVATE key areas of your life and live in HARMONY in your space with Feng Shui
 
Learn how-to balance and harmonize your Abundance, Health, Love, Career/Mission in Life areas of your life with simple and practical,Feng Shui methods.This hands-on Feng Shui workshop series is designed to give you viable, time-proven tools to create, amplify, and thrive in your life.
Benefits & takeaways for doing this class:
• You will gain a clear understanding on how specific areas of your space correlate to significant areas of your life and how they affect your overall health
• You will be introduced to complementary energy-balancing tools such as essential oils, to harmonize your emotions and detox your space
• You will have an opportunity to bring your home, office, or dorm floorplan and work on immediate solutions right on-the-spot!
Each class will be focused on a main sector of the environment such as Career Path (Mission in Life), Relationships, and Money.
The Energies of 2019 are all about Joy, Creativity, Abundance, and building communities.
Join me on this transformative and creative journey!
Space is limited. Sign up today.
Recent Testimonials:
"I had the best experience at Patsy Balacchi's Feng Shui Vision Board class. I learned about the Bagua Map and what elements to bring into my life and space. The creative process was fun, but the wisdom she shared about creating harmony and balance and the philosophy of Feng Shui was fantastic. I know I will continue to learn and grow from future workshops. I highly recommend her!" ~ Wendy H., Intuitive Life Coach
" I had so much fun at Patsy's Feng Shui Vision Board workshop. I'm super happy with how mine turned out. 2019 is gonna be amazing. Om Mani Padme Hum." ~ Tinja A., Communications Expert
"I would recommend Patsy to anyone in need of a home or business session to optimize their space, bringing harmony to the nine essential areas of their life. Patsy is not only a Feng Shui expert, an essential oils wellness coach, but has all the tools one needs to make life a more beautiful and abundant experience. I am truly grateful for Patsy's presence in my life." ~ Nicole L., Realtor
Patsy Balacchi is a certified Feng Shui and Holistic Wellness Coach. She helps individuals and families transform their wellbeing by bridging the gap between their health and their environment. She blends her 20 years of experience with Energy work, mindfulness practice, and essential oils to help clients tap into the energy flow in their homes and incorporate practical solutions to restore health. Her focus is to create harmonious and nurturing spaces by removing toxins from the inner-and-outer environment, shifting the energy, and tailoring her practice to each individual's needs.
Patsy offers in-person and online consultations in English and Spanish.
Website:   https://zenotica.com
Facebook: https://www.facebook.com/zenotica/
Instagram: http://www.instagram/myzenotica
#zenotica #fengshuihouston #fengshuiheights #livinginharmony #energybalancingmethods #holisticlifestyle #harmonizeyourlife #bethechange #fengshui2019