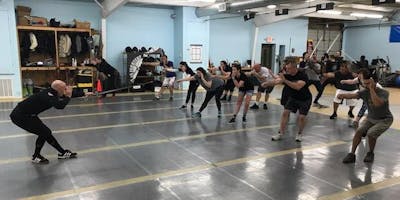 Welcome Everyone! You ever wondered what fencing was like during the era of the late renaissance or early baroque period? Our school studies and practices techniques made popular during these periods of time throughout Europe. The rapier was arguably the ultimate civilian sidearm. 
Our introductory class will give a brief snapshot of dueling culture during the period and jump right into the basics and even some light sparring should you choose. You'll definitely have an opportunity to handle the sword.
Space is extremely limited. So stay tuned for the actual link to register. Class is 22 dollars plus eventbrite convenience fee.
Dress code:
Wear workout attire and certainly athletic shoes. Boots are not allowed on the floor for the fear of damage to the surface. 
Feel free to forward any questions you might have! Get ready to peer back in time, learn something new and appreciate an age old legacy.
Your instructor, 
Tim Guerinot